January 27, 2014
Newest piece in my shop!
Available here: http://society6.com/foreverwars
January 17, 2014
Need something for your Valentine? I've got you covered! Between my two shops I have tons of options for you. Tshirts, tank tops, onesies, kid's tshirts, iphone, ipad, and samsung galaxy s4 cases, mugs, pillows, cards, tote bags, phone and laptop skins, art prints and hoodies.

Foreverwars Society6
Foreverwars Etsy

(Postcards aren't in either of my shops atm, but if you're interested, please message me!)
If you missed this last night…
(via cutelilhufflebadger)
October 13, 2013
Newest piece in my Society6 shop! Plus there is free shipping through midnight tonight (Oct 13th) pacific standard time with this link: FOREVERWARS
August 30, 2012
I march on Hoth.

©supersonicroui
August 24, 2012
Just bought this set of posters from Tim Anderson… Already own his other set. =D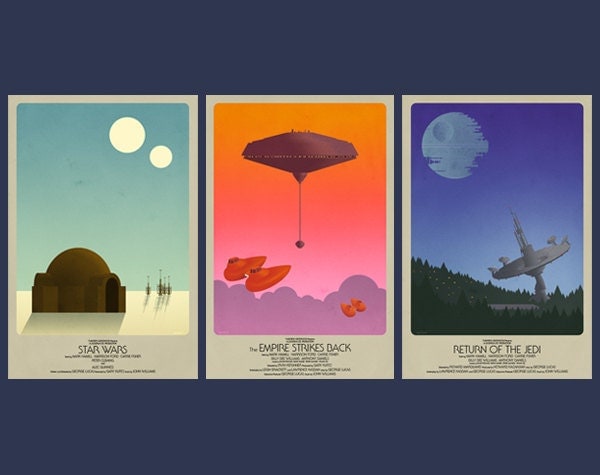 July 27, 2012
Title: The Empire Strikes Back 
Artist: Katie Cook 
Size: 36" x 9"
Paper: Heavy weight archival paper stock 
Edition size: 250 
Price: $60
Neeeeed
July 14, 2012
Bossk by Terese Neilson for the cover of the Star Wars Miniatures "Dark Times" box.
June 28, 2012
(Source: ross6505, via shot-first)
June 6, 2012
Irvin Kershner riding a Tauntaun on the set of Star Wars: Episode V - The Empire Strikes Back (1980)
(via theemperialmarch)
June 5, 2012
May 29, 2012
(via theemperialmarch)
May 27, 2012
The Empire Strikes Back

Illustration by James Gilleard
(via tbuttkt-deactivated20130310)
May 26, 2012
(Source: diewannawanga, via theemperialmarch)
April 17, 2012
He sits on top of our bedroom tv.
April 12, 2012
A beautiful piece by Chris Wahl. Buy it at Acme Archives
(via theemperialmarch)
It's 3 o'clock in the morning and I am home from post-movie Denny's. Emotionally, I'm all over the place. I'm feeling a lot of regret, because a...

Anonymous asked:I don't mean this to be rude but what is the problem with the term gender bent/gender bend/etc? I just didn't know that it was a problem. What term should be used instead?

well 99.99999% of "gender bent" artwork is taking an assumed cis character and making them "look" like the opposite cis gender, implying that a)...

Playing video games while someone else's watching

I just want my best friend down here so I can take her to epcot and Via Napoli and get her pizza and tell her she's pretty and then...